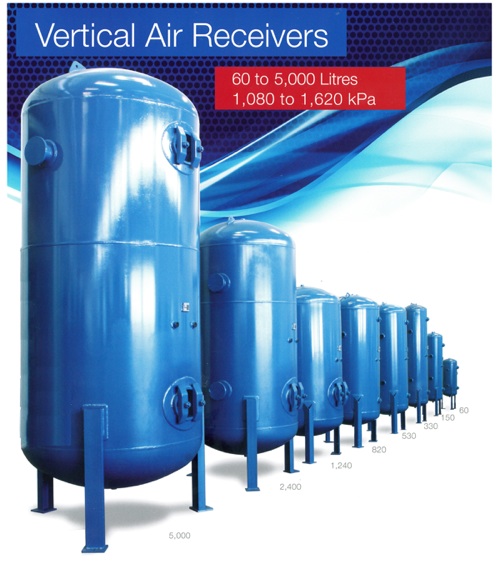 The purpose of an air receiver (pressure vessel) is to help to eliminate pulsations (maintain a constant flow rate) caused when air is released from the air compressor system and also act as storage vessels when demand for the air exceeds the capacity of your air compressor.
All air receivers are designed and manufactured in accordance with Australian Standard AS 1210-2010 and are WH&S registered design approval in all Australian States and Territories.
When ordering an air receiver please consider WH&S regulations that stipulate that each air receiver must be fitted with a safety valve, pressure gauge and drain valve.